Newsroom
Employee of the Month – July 2023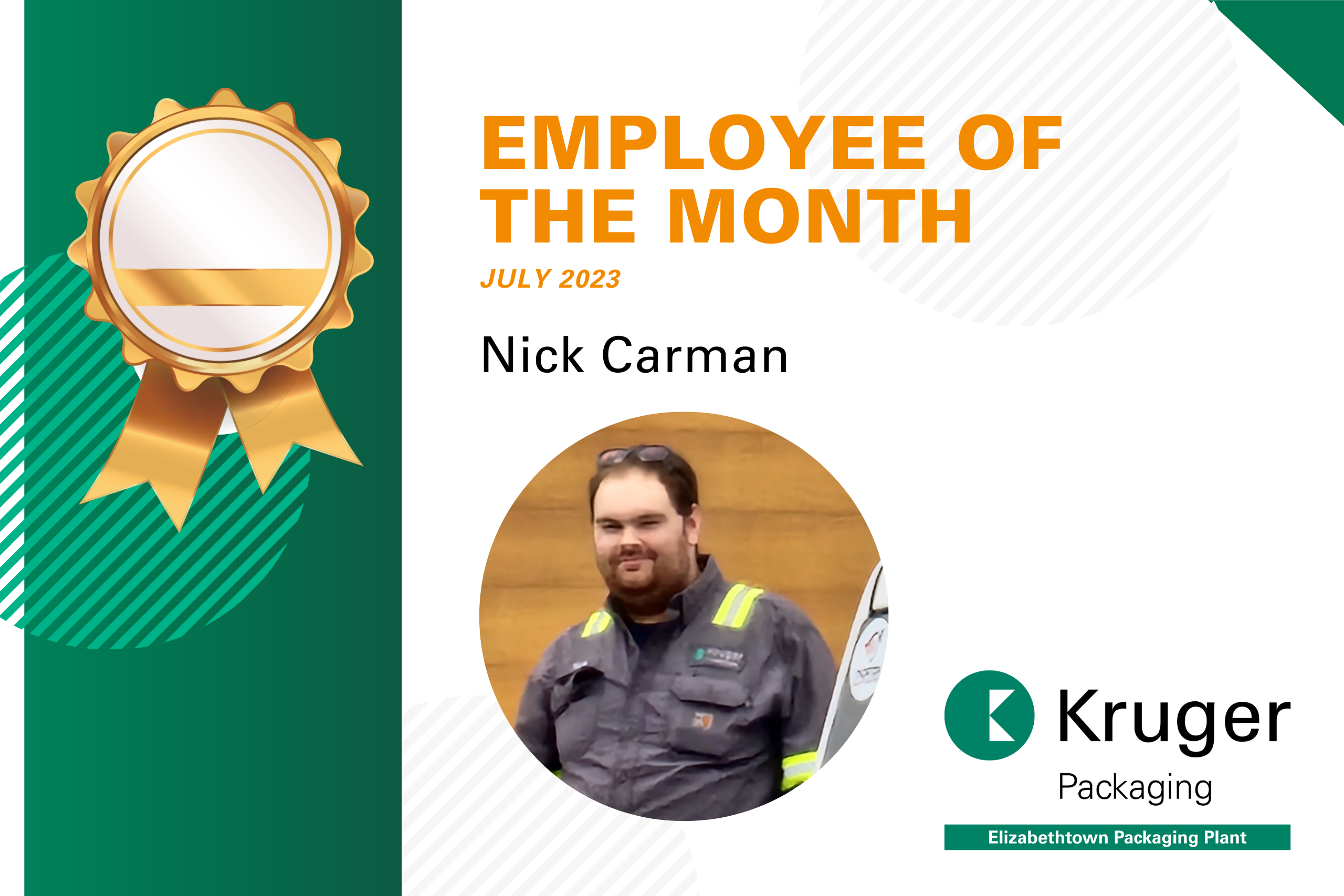 WEDNESDAY, JUNE 7TH , 2023
Congratulations to our July Employee of the Month, Nick Carman, Maintenance Master Tech!
Nick is a country boy that likes fixing and building things. Family is everything to him, and he cares for his mom and 2 brothers.
What is your favorite part of your job? I enjoy the unknown and working on all the new equpiment!
Who or what inspires you to do your best work? My co-workers. They make me want to do my best, and make Kruger feel like a home rather than just a job.
What's something you find challenging about your work? The style of machines and their components are different than I'm used to.



Sign up for alerts on future job fairs and to get the latest information on Kruger Packaging Elizabethtown