Newsroom
Employee of the Month – November 2023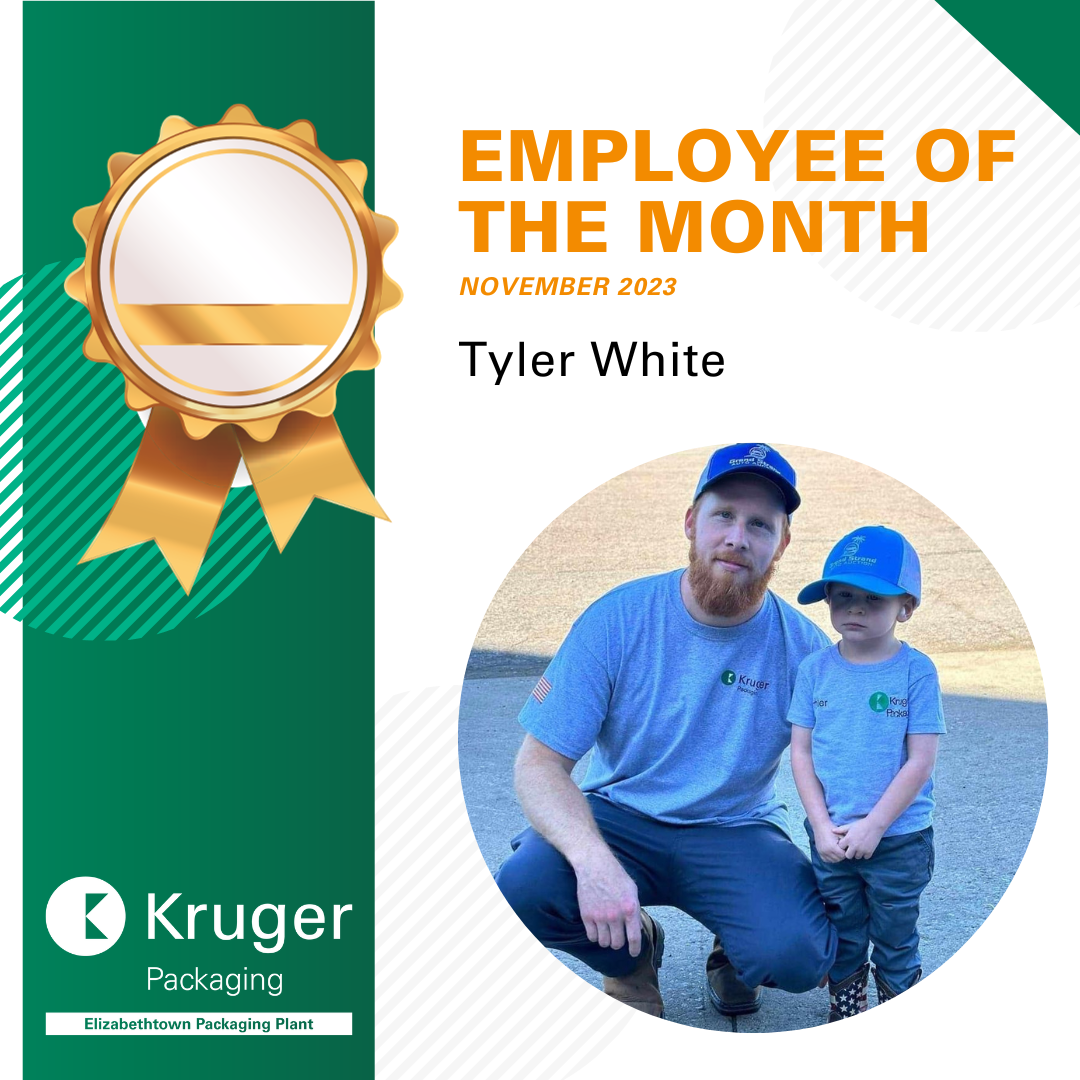 FRIDAY, NOVEMBER 3RD, 2023
Congratulations to our November Employee of the Month, Tyler White, Converting Master Operator!
Tyler is a 29 year old father of a 3 year old boy. He has been working in the industry for 7 years. He enjoys spending time with his family and running demolition derbies.
What is your favorite part of your job? Being able to share my knowledge of the box industry with my co-workers so they can be as good as me!
Who or what inspires you to do your best work? I come in every day and strive to do my best so I can provide for my family.
What's something you find challenging about your work? Finding different ways to show different people to do things in a way they understand.



Testimonials

Tyler is a family man and a dependable co-worker. He never misses work, even when he should. He works more hours than required just to help the team out.
3rd shift wouldn't be the same without Tyler. He is very smart and thinks fast to resolve any problem thrown his way. His experience shows and he has great leadership skills.
Tyler always stays late and comes in early. He is the first one to help any machine in need on 3rd shift. He is well-rounded, extremely knowledgeable, listens to employees' problems, and always does his best to solve them. A true asset for Kruger Packaging.
Tyler is dedicated to his role as a leader in Converting and is always willing and able to to fix any issues on the machines.
Tyler is always a radio away to help with any problem. He will answer and inform on the issue and help you learn how to resolve the issue and prevent it. He is always willing to help anyone become better at the job anytime.
Tyler is the most knowledgeable employee we have on the floor. He keeps Converting going with his ability to solve problems in a timely manner. Tyler is one of the best assets to Kruger.



Sign up for alerts on future job fairs and to get the latest information on Kruger Packaging Elizabethtown