Newsroom
Employee of the Month – October 2023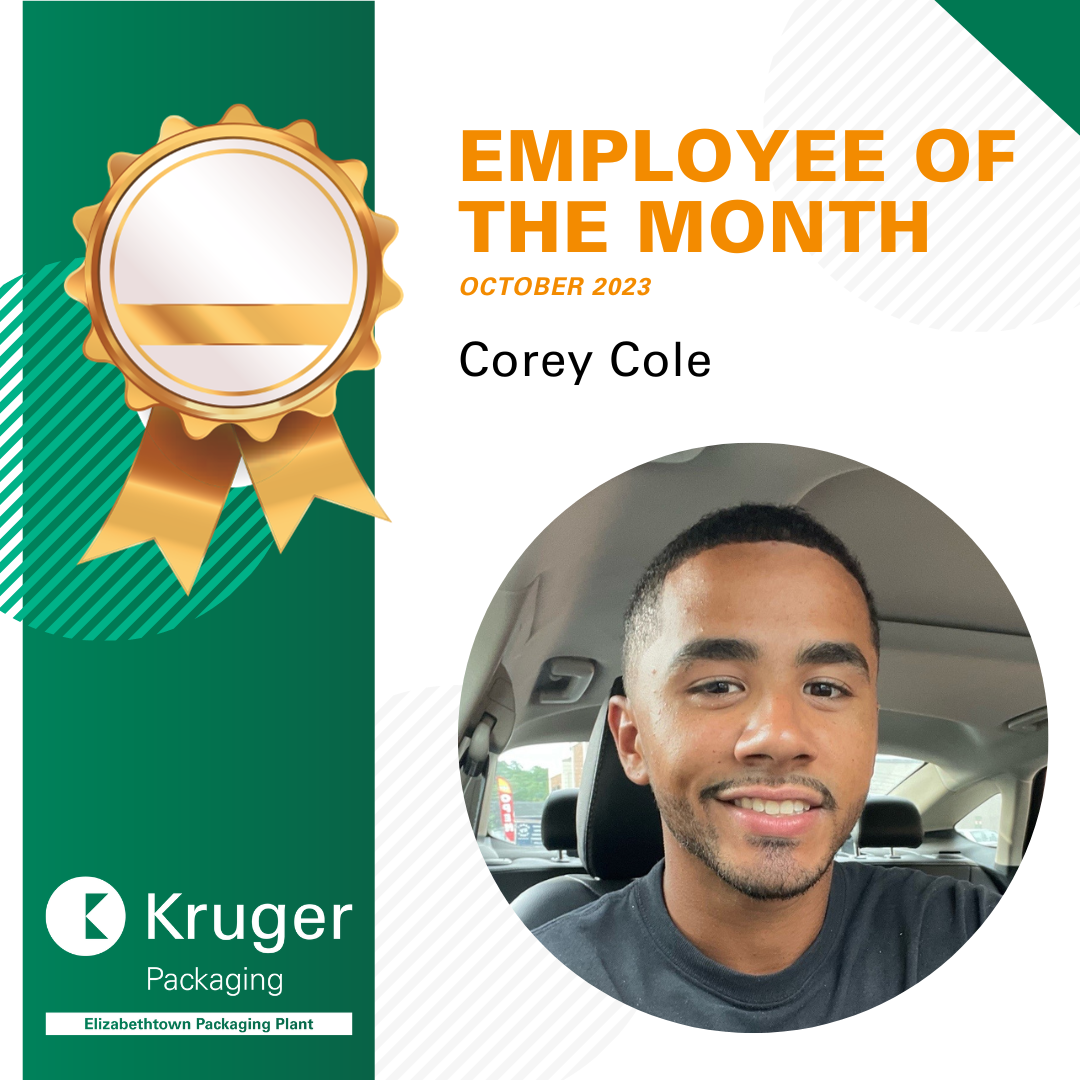 THURSDAY, OCTOBER 5TH , 2023
Congratulations to our October Employee of the Month, Corey Cole, Converting Operator III!
A 26 year old father of 3, Corey takes pride in his work at the Kruger Packaging Etown Plant every day because it allows him to take care of his family.
What is your favorite part of your job? Being able to float the floor in Converting and help my teammates grow into better Operators.
Who or what inspires you to do your best work? My family is my biggest motivation to come in and go hard everyday.
What's something you find challenging about your work? Keeping my mouth shut.



Testimonials

Corey does what he is told and leads by example. He makes work enjoyable with his fun personality.
Corey keeps converting moving. His dedication and commitment to learn and teach shows across all of second shift. He talks way too much but we wouldn't be the same without him.
Corey is a natural leader that comes to work every day with a winning attitude. He may talk too much for some people's liking, but that's part of what makes Corey, Corey!
Corey is willing to help anyone do anything that is needed to get the job done. He always has a great attitude and is hungry for development and growth.
Corey started with Kruger in December 2022 with no industry experience and has already been promoted 3 times! His willingness to challenge himself and train others has made him an asset to the team!



Sign up for alerts on future job fairs and to get the latest information on Kruger Packaging Elizabethtown