Newsroom
Employee of the Month – September 2023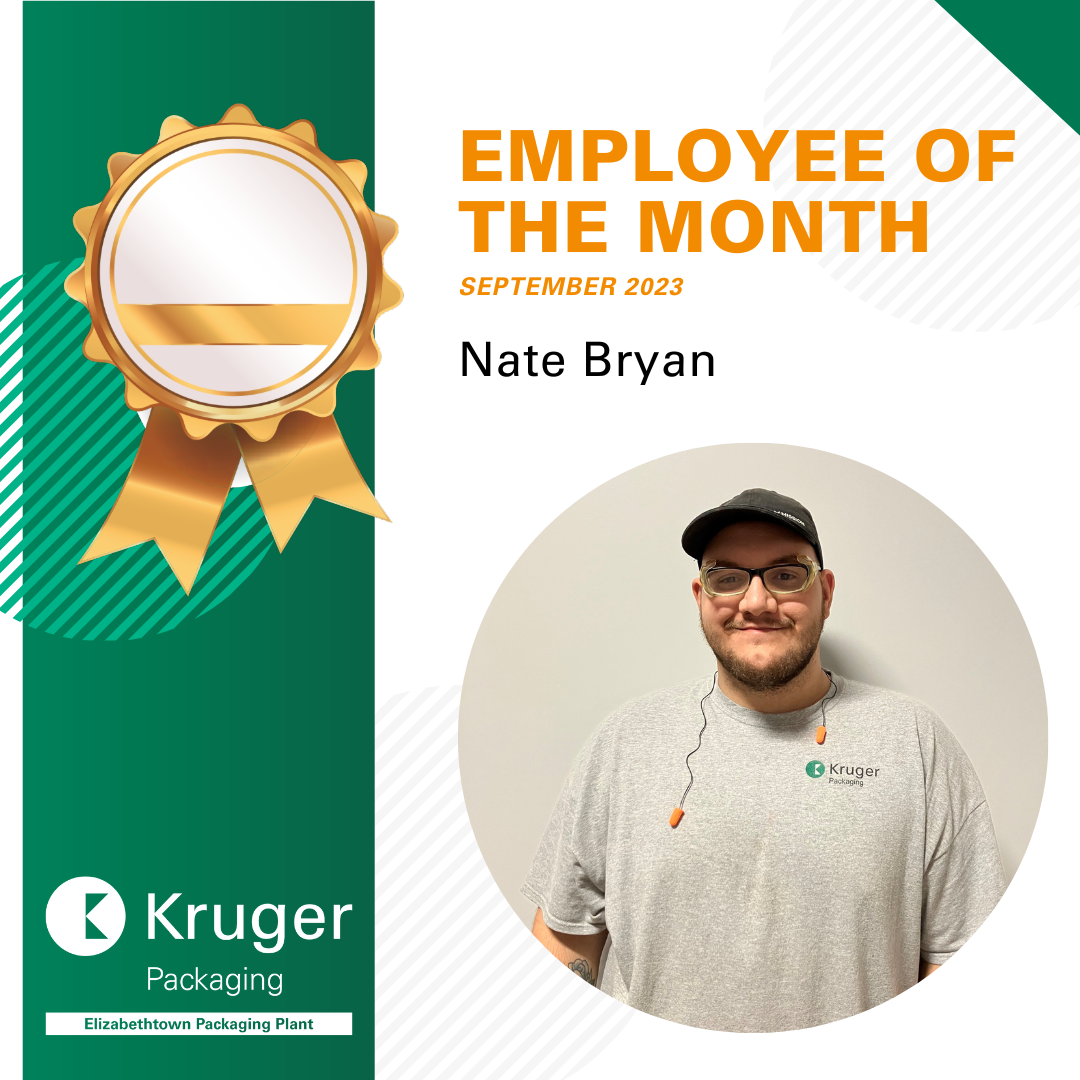 THURSDAY, SEPTEMBER 7TH , 2023
Congratulations to our September Employee of the Month, Nate Bryan, Corrugator Harmax!
After growing up in Radcliff, Nate moved to Etown and joined the Kruger Family! He enjoys being around his plants and his cats.
What is your favorite part of your job? The people I work woth, the team I work with and the comradery.
Who or what inspires you to do your best work? My nieces, seeing them happy.
What's something you find challenging about your work? No two days are the same. Some days are good and others can be challenging.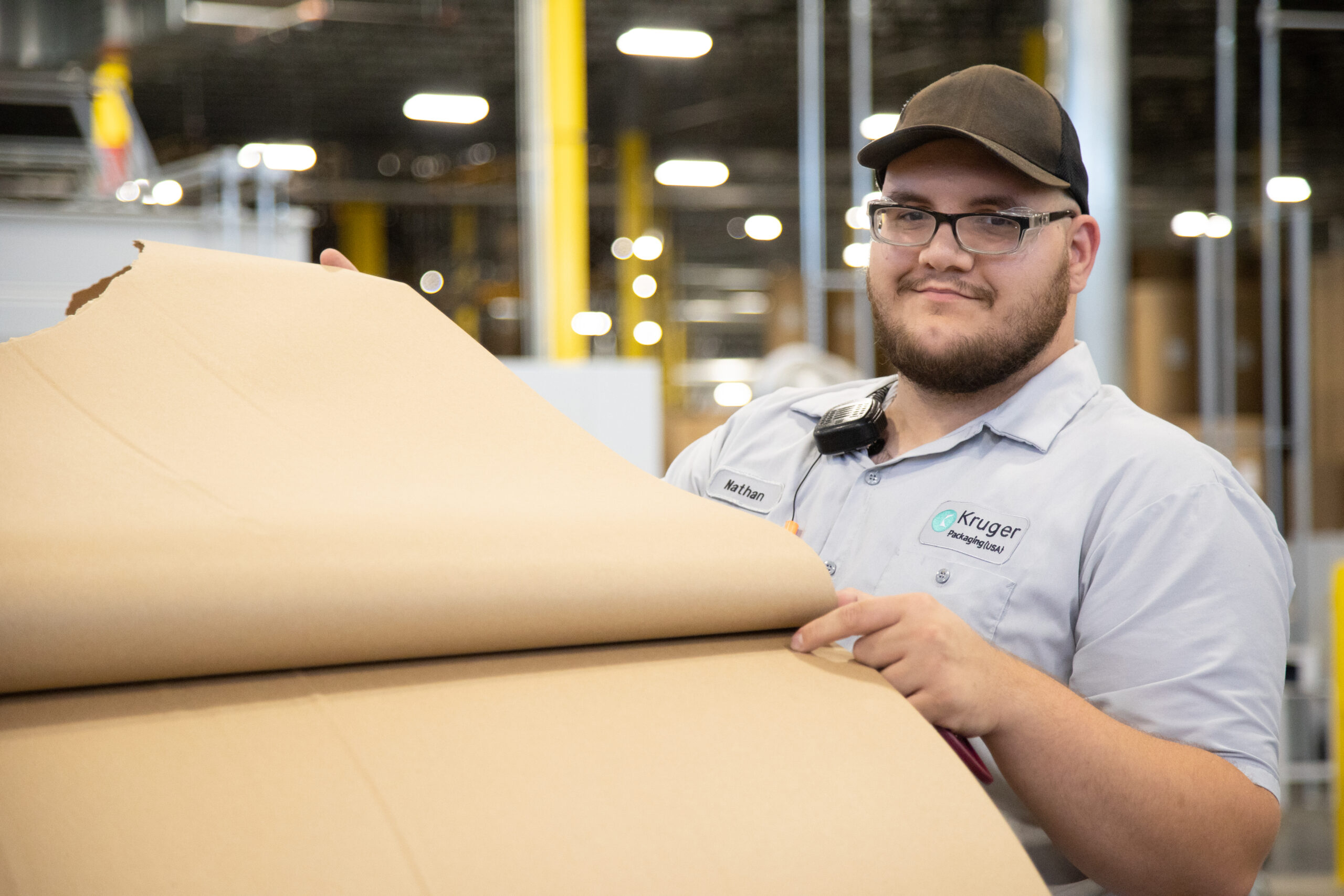 Testimonials

Nate is the quiet leader that is needed on every shift. He leads by example, is always present to assist his teammates, and continuously cross-trains in every position on the machine. He excels at his job and has helped not only second shift, but the department, achieve the success we have today.
Nate doesn't hesitate to help his team whether it's coming in early, staying late, or jumping in to get the job done.
Nate is an excellent team player and gives 100% every day. We are thankful for him being in t6he Corrugator department!
Nate goes out of his way every day to help the wet end get the job done.
Nate is always ready and willing to step into a wet end position and helps wherever needed.



Sign up for alerts on future job fairs and to get the latest information on Kruger Packaging Elizabethtown